What Barcelona old flats hide behind doors: when a mosaic tile becomes art.
Barcelona is renowned for art and beautiful buildings among many other things. But what is still a little treasure to discover are the old features on old properties. Many people have not discovered yet the beauty and heritage that mosaic tiles represent. Those tiles can be found all over Spain, but Barcelona's modernism took them to a different level. Every single tile is part of a bigger picture, a part of a mosaic. Every single tile is a piece of art on its own.
When a mosaic tile becomes art.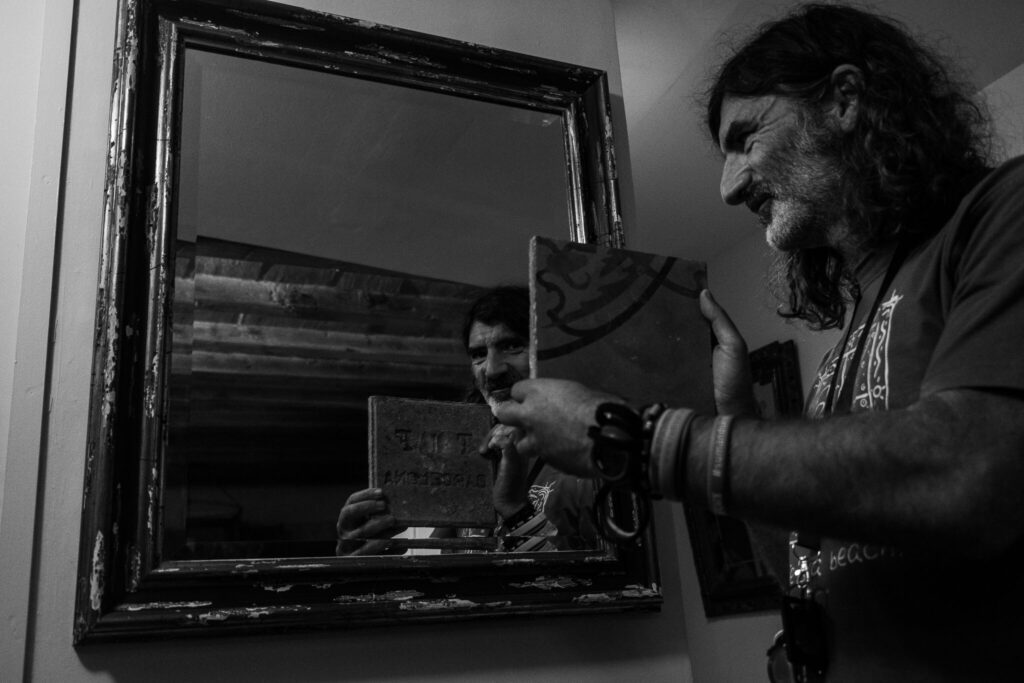 A picture is worth a thousand words, says the English proverb. And indeed, the photo shows the drawings of the tile, as a part of a mosaic, and in the rear part is written Barcelona.
Preserving old features on properties, not only adds character and personality to the dwelling but also keeps the essence and identity of the place. The challenge of restoring something old features and bringing them back to their best seems not always appealing to developers and buyers when planning renovation works.
The easiest, and cheapest option too, is stripping old the flat and starting all over again, rather than restoring it.
As a result, skips full of mosaic tiles mixed with rubble are often found in the streets of Barcelona.
Not only tiles can be found, old wooden doors, wooden windows, old marble, are other features that could be integrated and restored.
However, restoring is not the only solution, finding different uses for what they were originally designed for, or simply turning them on decoration, collection pieces, or art on its own; is another way of saving that valuable heritage.
And there is where property, history, heritage, art, restoration, recycling, architecture, and ecology meet, all in one, to turn out -what for many is considered waste and rubble- into identity, design, art, style and heritage, and legacy for future generations.
"A man on a mission to preserve Barcelona's decorative floor tiles" is a press article published by The Guardian, and combines art, property, heritage, collection, and restoration of Barcelona's 19th century flat floor tiles.
Also, you can find some references in this other article: "Hydraulic tiles, once a staple of Modernist architecture, are having a comeback" written by Catalonian news.